Title
White Lies, Part 1
Series
Major Crimes
Season
5
Episode
11
Airdate
September 5, 2016
Viewers
4.14 million
Written by
James Duff
Directed by
Michael M. Robin
Guests
Previous episode
Dead Zone
Next episode
White Lies, Part 2
Episode list
Season 5
"
Calling him a hero doesn't help us today, but that's how we'll end up remembering him.
"

— Deputy Chief Howard
In attempting to clear up loose ends from their investigation of a gang of White Supremacists, Major Crimes detectives audit the trial of serial killer Dwight Darnell, and end up facing their most deadly case ever while Rusty's psychologist, Dr. Joe, faces an unexpected confrontation that leaves his life in jeopardy.
The Victim
Edit
Assistant Chief Russell Taylor

Assistant Chief of the LAPD.
Shot multiple times and died of his injuries.

Doctor Joe Bowman

Psychologist assigned to profile Dwight Darnell.
Shot multiple times. Survived but death was faked to protect him.
Believed to be the target of the shooting.

Deputy Sheriff Aaron Simms

Sheriff's deputy shot and killed by Dwight Darnell.
Believed to be a conspirator in the courtroom shooting.

DDA Barry Rosen

Prosecutor trying the Dwight Darnell case.
Shot and killed by Darnell in the courtroom shooting.

Marco Calderon

Dwight Darnell's court-appointed attorney
Shot and killed in the courtroom shootout.

Hai Sun

Court clerk believed to be a conspirator in the courtroom shooting.
Found dead in a housing block belonging to the Zyklon Brotherhood.
The Suspects
Edit
Dwight Darnell

Serial killer on trial for eight racially-motivated murders.
Opened fire in a courtroom, killing several people including Assistant Chief Russell Taylor.
Shot by Sharon Raydor and later died of his wounds.

Deputy Sheriff Aaron Simms

Believed to be a conspirator in the courtroom shooting.

Jan Adams

Judge Richwood's court clerk.
Briefly suspected but ultimately cleared.

Hai Sun

Court clerk who had access to the evidence
Was having an affair with Deputy Simms

Jordan Graff

The "Father" of Zyklon Brotherhood
Closing the Case
Edit
Guest Cast
Edit
Jason Kravits (Deputy District Attorney Barry Rosen)
Jamie Martz (Jordan Graff)
Justin Matthews (Henry Colson)
Recurring
Edit
Locations
Edit
Episode Notes
Edit
Buzz's Investigation
Edit
Buzz interviews Jennifer Edwards, Gene Hecht's alibi witness. Jennifer not only breaks Gene's alibi, but she further implicates him in the murder as she tells Buzz Gene wore a Swiss Army Watch like the one stolen from his uncle the next day. Buzz has Jennifer make both a written and video statement after speaking with her.
Episode Media
Edit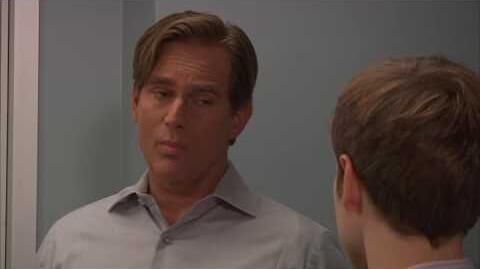 Ad blocker interference detected!
Wikia is a free-to-use site that makes money from advertising. We have a modified experience for viewers using ad blockers

Wikia is not accessible if you've made further modifications. Remove the custom ad blocker rule(s) and the page will load as expected.