The Major Crimes team is called to investigate a follow up attack on a victim of road rage, as a business executive and his wife fall prey to a furious driver in a pickup truck. As Thanksgiving approaches, Flynn suffers a setback on his road to recovery. And Rusty finally gets the interview with Slider that he wanted.
The Victim
Edit
The Suspects
Edit
Closing the Case
Edit
Guest Cast
Edit
Recurring
Edit
Locations
Edit
Episode Notes
Edit
The Other Side of the Coin
Edit
Rusty watches Slider's interview on his laptop and agrees to show Andy the parts of the interview that Judge Grove will allow him to post. However, Andy collapses before he can show it to him and Rusty later refuses on Sharon's orders until he's finished filling out his medical forms. He later gets a call from Slider to Andy's annoyance.
Andy's Health
Edit
After going into the bathroom to brush his teeth, Andy collapses and hits his head. Rusty notices and quickly calls an ambulance and alerts Provenza who tells Sharon. The doctor quickly determine that Andy likely just fainted and it wasn't a stroke. They perform an MRI to make sure his clot hasn't moved to his brain. They determine that the fall caused the blood clot to move near his ear and closer to his brain, a more dangerous position, but the fainting spell was caused by dizziness brought on by Andy's blood thinners. Andy denies being dizzy at first, but eventually admits to it. The doctor tells the group that they need to operate on Andy as soon as possible, but need to counteract the blood thinners first so they can't do it right away.
Andy later goes over his medical forms with Provenza with Rusty in attendance where Provenza basically makes everything Do Not Recessitate and alarms Andy and Rusty who believes that Sharon left him there to prevent Provenza from going too far. After Rusty gets a call from Slider and leaves, Andy asks Provenza to tell Sharon he loves her if Andy doesn't make it. Instead, Provenza gives Andy a pad and a pen to write everything down and after jokes about Andy needing an attorney and Provenza possibly not giving back the letter, he leaves Andy to write to Sharon.
On Thanksgiving, the squad, Rusty, Chief Taylor and Morales visit Andy with a feast to celebrate the holiday. After being informed of the location of the clot, Morales is shown to be concerned and the doctor arrives to take Andy to surgery as his blood work came back fine and they have a lot of openings due to the holidays. While Sharon puts on a brave face for Andy, she is shown to be deeply worried while talking to Hobbs as Andy is wheeled away.
Episode Media
Edit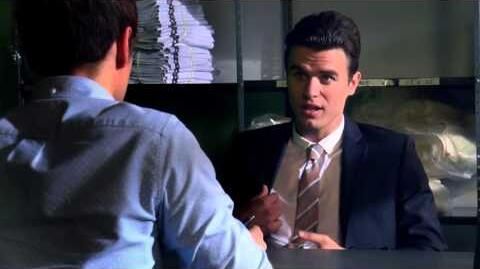 Ad blocker interference detected!
Wikia is a free-to-use site that makes money from advertising. We have a modified experience for viewers using ad blockers

Wikia is not accessible if you've made further modifications. Remove the custom ad blocker rule(s) and the page will load as expected.