Title
Snitch
Series
Major Crimes
Season
4
Episode
5
Airdate
July 6, 2015
Viewers
4.02 million
Written by
Damani Johnson
Directed by
Steve Robin
Guests
Previous episode
Turn Down
Next episode
Personal Effects
Episode list
Season 4
While the Major Crimes unit investigates a complicated gangland shooting, Det. Amy Sykes finds she must protect the identify of a witness capable of identifying the killer. Rusty struggles with how to manage newly gained information on the Alice case and Lt. Flynn works to gain the courage to take his relationship with Captain Raydor to the next level.
The Victim
Edit
The Suspects
Edit
Closing the Case
Edit
Guest Cast
Edit
Recurring
Edit
Locations
Edit
Episode Notes
Edit
The number 187 on one of the shooter's front door refers to California Penal Code Section 187, which defines first and second-degree murder.
The Search for Alice Herrera
Edit
Rusty's hacking of Alice Herrera's voicemail turns up a message from a man who seems to know who she really is and she had run away from in Las Vegas. Rusty is left unsure of whether to turn the messages over to the police, but after a session with Doctor Joe, he decides to. DDA Hobbs tells him it will have no bearing on the case and allows him to post it to his blog. Its also mentioned that he now has a friend helping him with the investigation, a young man named TJ Shaw who he met in a cell phone store while looking for help. TJ was the one who helped him hack Alice's voicemail password and its suggested that Rusty may be attracted to him. Rusty denies this, claiming he's not looking for a relationship with TJ who's gay, but deeply closeted.
Episode Media
Edit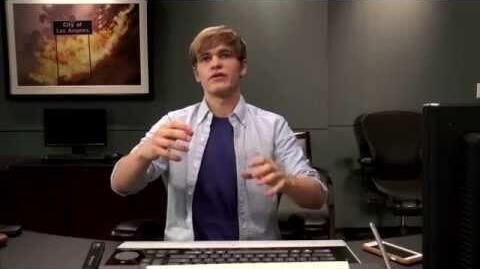 This episode features Buzz Watson, who explains that the equipment he uses in his job belongs to him, not the LAPD. It also has Rusty discuss Alice's voicemail and his efforts to use it to identify her.
Ad blocker interference detected!
Wikia is a free-to-use site that makes money from advertising. We have a modified experience for viewers using ad blockers

Wikia is not accessible if you've made further modifications. Remove the custom ad blocker rule(s) and the page will load as expected.