New information prompts the re-opening of an old kidnapping investigation, forcing Captain Raydor and her Major Crimes Division into partnership with a potentially corrupt FBI agent. Rusty has a major breakthrough in his investigation on Alice Herrera, but discovers he and T.J. are possibly not the friends he thought they were.
The Victim
Edit
The Suspects
Edit
Closing the Case
Edit
Guest Cast
Edit
Recurring
Edit
Locations
Edit
Episode Notes
Edit
Flynn and Raydor officially announce their romantic relationship to Assistant Chief Taylor. While he warns them to keep things professional between them in the workplace, he allows it.
The Search for Alice Herrera
Edit
Rusty meets with Alice Herrera's brother Gustavo Wallace and finally learns her real name: Mariana Wallace. Gustavo explains that the reason Alice was running from him was she was angry he abandoned her and Paloma to get away from their mother's abusive boyfriend as soon as he could leave. When Gustavo came back from fighting in Afghanistan, he found his family gone and has been searching for his sisters since. Gustavo proves that he was another victim of the abuse and not the abuser by showing Rusty his own scars.
Having identified Alice and not wanting to tell Gustavo about his sister's death himself, Rusty brings Gustavo to the squad. Raydor is shocked but pleased to discover Rusty has finally identified Mariana and takes Gustavo aside to inform him of his sister's death. The squad proudly congratulates Rusty though Flynn seems displeased he left the notification to Raydor.
A consequence of Rusty's search however is that his obsession with finding Alice's true identity gets in the way of his friendship with TJ who ensures his safety at his meeting with Gustavo and then departs once he's sure Rusty's safe.
Episode Media
Edit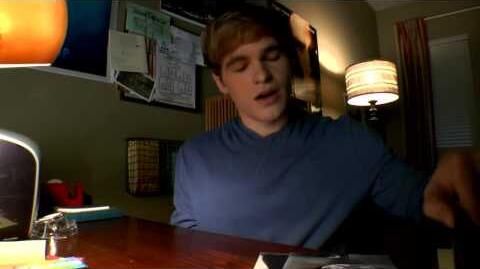 Rusty discussed finding Alice's brother, Gus, and what he learned.
Ad blocker interference detected!
Wikia is a free-to-use site that makes money from advertising. We have a modified experience for viewers using ad blockers

Wikia is not accessible if you've made further modifications. Remove the custom ad blocker rule(s) and the page will load as expected.