The Forensic Science Division's (FSD) and the Technical Investigation Division's (TID) mission is to collect evidence at crime scenes and later process them at the Regional Crime Laboratory. Originally known as the Scientific Investigation Division (SID), it was renamed on September 6, 2015, following relocation to two sites. Founded in 1923 with a staff of two, SID was located in downtown LA until the FSD staff of over 300 moved to its present location in 2007. Following the renovation of the original site, SID was split into two units, with TID remaining in downtown Los Angeles, near the Police Administrative Building.
The commanding officer of the former Scientific Investigation Division and the current Technical Investigation Division is Police Administrator D'Anna Markley.
The Technical Investigation Division (TID) handles crime scene fingerprints, shoe and tire impressions, photography of crime scenes as well as polygraph examinations. It operates out of the C. Erwin Piper Technical Center in downtown Los Angeles.
The commanding officer of the Forensic Science Division is Police Administrator Doreen Hudson who was the former director of the Criminalistics Laboratory, which became the FSD.
The Forensic Science Division (FSD) handles documents which origins might be questionable, oversees field investigations of crime scenes, the Firearm Analysis Unit, analysis of seized narcotics evidence, analyzes the evidence for DNA, analysis of blood and urine from suspects for the presence of alcohol and drugs, performs analysis of miscellaneous chemical and physical evidence like hairs, fibers, tool impressions etc.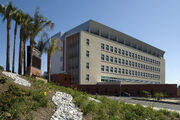 The LAPD's Forensic Science Division and the Los Angeles County Sheriff's Department's Scientific Services Bureau are located in the Hertzberg-Davis Forensic Science Center (aka the Regional Crime Lab) on the campus of California State University Los Angeles. FSC also houses CSULA's Department of Criminal Justice and Criminalistics, which has among the most highly regarded degree programs in both forensics and criminalistics in the U.S. Opened in 2007, the FSC was conceived as a regional crime lab designed to promote collaboration between the LASD and LAPD while fostering development of new generations of experts.
Forensic Science and Technical Division in the Major Crimes Universe
Edit
The job description for FSD and TID matches those of their real world counterparts.
This division is still known in the Major Crimes universe by its previous name, Scientific Investigation Division.
Ad blocker interference detected!
Wikia is a free-to-use site that makes money from advertising. We have a modified experience for viewers using ad blockers

Wikia is not accessible if you've made further modifications. Remove the custom ad blocker rule(s) and the page will load as expected.