Title
Cashed Out
Series
Major Crimes
Season
5
Episode
5
Airdate
July 18, 2016
Viewers
3.72 million
Written by
Ralph Gifford
Directed by
Paul McCrane
Guests
Christopher Gorham
Previous episode
Skin Deep
Next episode
Tourist Trap
Episode list
Season 5
Det. Julio Sanchez's application to become a foster parent is jeopardized by his reactions to a particularly gruesome murder after the Major Crimes Division finds a chopped up body burned to bits in the barbecue pit of an L.A. Park.
The Victim
Edit
Adrian Silva, 26 year-old professional poker player.

Body was chopped to pieces and dumped in a barbecue pit.
The Suspects
Edit
Dax Pirig

Owner of Social Public Service, a company updating the victims social media on his behalf.

Glen Cole

Employee at Social Public Service and the handler of Adrian Silva's accounts.

Dino & Kate Kotero, owners of Kotero Digital Solutions which is a computer security company.

Adrian Silva's poker "backers". They provided him cash in return of a portion of his profits.
Adrian owed them $30,000.
Closing the Case
Edit
Guest Cast
Edit
Recurring
Edit
Sonya Leslie (DCFS case worker Cynthia)
Locations
Edit
Episode Notes
Edit

Detective Sanchez's actions in the suspects arrest launched an a inquiry whether he would be qualified to receive the LAPD's Medal for Valor. The Medal for Valor is the LAPD's highest law enforcement medal awarded to officers and it is usually awarded for acts of extraordinary bravery or heroism performed in the line of duty when the officer is in extreme and life-threatening personal risk.
When Julio was in a foot pursuit with the suspect, Lt. Provenza broadcasted "Officers Need Help". This is incorrect, as the "Officer(s) Needs Help" call should only be used when an officer requires immediate help for a life-threatening incident or an incident that requires immediate help because of serious bodily injury, death, or a serious threat to public safety is imminent.

This call later became relevant as the suspect took a hostage, but in the original pursuit he should have just requested a back-up unit as it should be broadcasted when an officer requires additional units immediately, but the situation does not pose a direct threat for serious injury, death or no serious threat to public safety is imminent.
Episode Media
Edit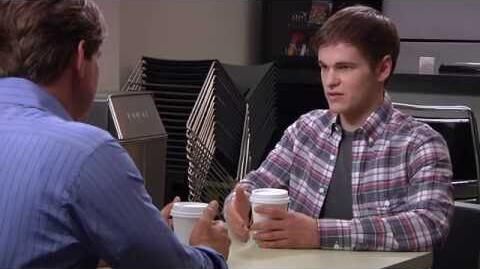 Ad blocker interference detected!
Wikia is a free-to-use site that makes money from advertising. We have a modified experience for viewers using ad blockers

Wikia is not accessible if you've made further modifications. Remove the custom ad blocker rule(s) and the page will load as expected.